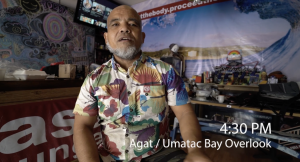 Join us on Sept 11th 2021 at 4:30 PM at Agat / Umatac Bay Overlook.
Acho Marianas will be slinging seeds for distance vegetation and to commemorate & pay homage to events transpiring in 2001 and 1671 in ancient Chamorro history. If you have any indigenous seeds available, please bring them to sling. Please come in small groups. Social distancing will be observed. See you there!
On September 11th, 1671, it is said that 2,000 warriors surrounded Hagåtña with the intent of freeing Hurao and expelling the Spanish. Read full article here: http://minagahet.blogspot.com/2019/06/wake-me-up-when-remember-september-again.html 
Fokai FSHARP | Good Vibrations. Resonate.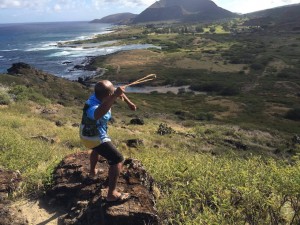 All throughout history from stories of the famous and fabled Atlantis to the Great Pyramid of Giza, and with places ancient civilizations in between, FSharp has been noted as a frequency and vibration that would send positive and productive energy throughout the land and to the cosmos.
Cultivating elements of the oldest island chain of the Pacific. F Sharp is the Mariana Island's celebration of island life
Developed in the warm tropical climate and water-based lifestyle of the people of Micronesia,  From the workplace to the impact zone, We have synergised a performance-driven and fashion-forward product as Guam and the Mariana Islands contribution for positively rooted Island Luxury Goods.
Good Vibrations. Resonate.
FSHARP
Listen to Podcasts? Follow us on Fokai & The Force Podcast 
The 1st Annual 2021 Sling League Season Finale at Sagan Kotturan Chamoru Cultural Center Guam
The 1st Annual 2021 Sling League Season has come to a close after 12 weeks of stone slinging with over 60 participants from Guam & Ireland, along with many guest slingers from Rota, Tinian, & Menorca, Spain. The format is 4 rounds of 5 stones per event. The adult males range is 65 feet in distance and women & youth at 40 feet. The highest accumulated points defines 1st 2nd and 3rd place seasonal placings.
Roman Dela Cruz, cofounder of Acho Marianas stated in an interview how ecstatic he was with the amount of slingers that turned up every Wednesday at Sagan Kotturan Chamoru Cultural Center. "I am so stoked about this season and really happy that this launched from the light of our 500 year commemoration" said Rome.
Many of the participants drove from all over Guam to Upper Tumon to showcase their slinging and share stories with the group. Along with the Marianas based slingers, Tone Susuico, former Guam resident now residing in Ireland, has gathered slingers and have successfully finished a strong 2021 Sling League season. Keith Neighbors of Tinian, has gathered a number of motivated slingers who have participated in the event and have been cultivating the art/sport in the CNMI.
Roman mentioned that the Slinging 2021 Sling Season was created in commemoration of 500 year anniversary of the Chamorro peoples large scale encounter with European Explorers.  It was also created to advance and give traction to regional  sport slinging as well as to help bridge Mariana Island's sport slinging with world affiliates. "The series finishing on Liberation Day and just before the Olympics Opening Ceremony has brought to light the spirit of freedom and the bridge of athletics that we aim to nourish in the atmosphere of what we have been aiming for," mentioned Roman.
Acho Marianas was created and given its name to the synergised effort in organizing, strategizing, and optimising modern stone slinging  in he Mariana Islands through culture and sport. When asked about why Acho Marianas was created, Rome stated: "Sling stones protected our ancestors before and continue to protect our culture today. We are happy to be engaged in this deep and wide conversation with and for the people of our past, present, and future."
Roman wanted to thank the many slingers, supporters, and spectators who were apart of The 1st Annual 2021 Sling League Season. "Saina maase to Sagan Kotturan CHamoru. Special thanks to Ambros, Priority One Transport, Bs Lawn Care Services', & Fokai&TheForce."
Looking to 2022, Acho Marianas is looking for more local competitors, more international involvement, venue upgrades, prize/venue sponsors, and continued traction toward larger events.
Biba slinging. Biba Guam. Biba Marianas!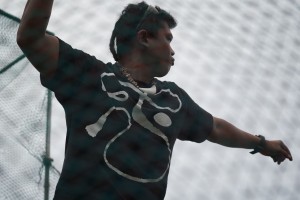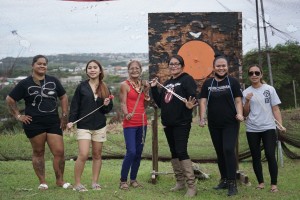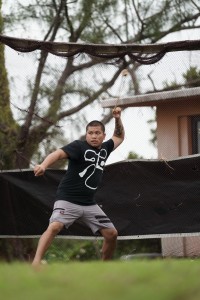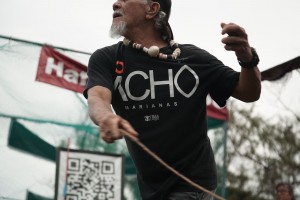 Professor Stephen Roberto Retirement Speech July 3rd 2021 | Purebred Jiujitsu Guam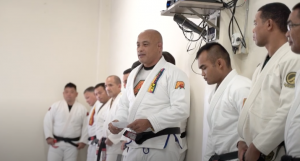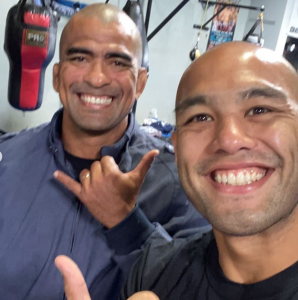 500 w/ Cuki Alvarez & Frank "The Crank" Camacho
Cuki "The Flying Cockroach" aka "The Janitor" & Frank "THE CRANK" Camacho talk about their near death experience car accident that happened on the I-405 S in California, the week of UFC 263 FIGHT WEEK for Frank The Crank Camacho and his cornerman Cuki Alvarez, who just had arrived to CA from Saipan.
Due to injuries sustained from the car collision accident, Frank The Crank Camacho had to withdraw from his UFC 263 bout against Matt Frevola.
We are grateful to have Frank & Cuki around to tell us this story with many life lessons to be extracted from this conversation. As well as some great snippets of the history of Trench Tech, Mixed Martial Arts in Saipan and the CNMI, & a little bit of everything in between.
BIBA ALVAREZ BIBA CRANK BIBA FOKAI BIBA MARIANAS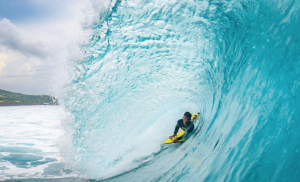 John Barber has always been Fokai Amphibious Minded since ever since, taking on huge waves, catching big ocean game on a kayak, and capturing all of that, along w/ phenomenal photos of nature and the stars. John "Barbs" Barber is a definitely must follow on Instagram at @johnbarbs671 ( https://www.instagram.com/johnbarbs671 )
500 Years & 500 Seconds Interview with Frank "The Crank" Camacho w/ Co Founder of Fokai, Roman Dela Cruz.
On May 8, 2021, Frank Camacho had a video interview with the Co-Founder of Fokai Industries, Roman Dela Cruz. Roman Dela Cruz is one of the very close friends and seniors of Frank Camacho. Camacho has great respect, love, and admiration for Roman.
At the time of the interview, Camacho was in his fight training camp in Irvine, California. While Roman was in his home town in Guam. The primary concept of this talk was to get familiar with Camacho and his fighting ventures he gave to the people of Guam. Roman Dela Cruz of Fokai Industries, always wanted to have Frank Camacho on the deck with a lovely talk just to inspire the folks of Guam and the Marianas. Frank Camacho, Roman Dela Cruz, and Fokai Industries always strive and work hard to give Guam and the Mariana Islands its signature in the action sports in the world community.
From the start, it has been many things; among these things—an imminent venture to present the native people of the Mariana Islands to the world as an intelligent, persevering, respectful, and respectable community. Since its inception, the organization has been blessed to have connected and gelled with good people and aims to extend and honor this blessing for a positively purposed, multi- faced formidable, and life-celebrating world community.

A memorable picture of Frank Camacho and Roman Dela Cruz, where Frank "The Crank" Camacho takes 24-hour runwalk challenge for Guam's homeless with Roman Dela Cruz and others.
The conversation between these two gentlemen began with some entertaining and exciting catchwords. The discussion advances on covering some specific points regarding UFC fighters, articles related to them, and some other subjects.
Roman Cruz was off the point, he stated that " I never thought that I was the fighter, I've always thought that it was about the fighters and actually everybody is a fighter, but they're not necessarily fighting in martial arts or the competition, there is some kind of a fight and really that is ultimately what at the core of it that's what martial arts help you to do, it helps you to fight for better position, hopefully that position is rooted in better morals and better character."
While Frank Camacho highlighted that, "Yes, absolutely right. Even in the UFC where I fight or the whole roster fights with our hands, our feet, our knees, and our chokeholds and everything, we all have our different reasons for fighting."
"Yes, we do. I agree and that kind of fight begins when we are born right, we fight to see, we fight to breathe, we fight for the food, we fight for attention, and we fight for results, right. Some kind of results. And you know it's not I don't think fighting has ever started anywhere to make trouble. Fighting has always been just it's been like a struggle and a pursuit of a better position, right, correct! Maybe or maybe it's to defend your position or whatever", Roman Cruz.
Frank Camacho added, "Yes, exactly. Like even within the same realm of fighting, there are different battles."
Furthermore, they shared some memorable and fabulous words regarding Guam's fighters journal. Roman Cruz used to write bi-weekly writes up for this journal. In his pieces, he used to highlight the ultimate MMA fighters who fight abroad to make a name for themselves, for their country. These MMA fighters were mainly from Guam and Mariana Islands, fighting abroad for honor and pride.
Roman also mentioned that "In the past, the coverage of these fights was limited in Guam but now things are changed. We have to move forward, leaving the past behind. And I think you (Frank Camacho) are the best way to talk about the scenarios you're currently living in. The journey of a fighter, UFC fighter."
Frank Camacho added, "Those times were great. And, and that's what and that's why we're in tomorrow time."
They went to add their meaningful laughing colors to this discussion.
Roman Cruz asked some questions about his five-year time span as a diligent reader of the fighters journal and his written pieces. Plus, his experience with the public as an MMA fighter and what are his thoughts about Mariana Island rootings?
Frank Camacho answered in a very detailed way, said, "Wow, so crazy how much goes on in five years, uh, well personally, you know the goal out there, the reason why I dropped the ball on writing the articles was because that year was the year that I was called to be on the ultimate fighter and you know as a pro athlete that just kind of took over and then it just submerged me. I never got to the articles, next thing you know five years have passed, but I've been still training. I, I moved back home and just been building my name in the Guam Micronesia and Asian region, you know fighting with guys from Japan and fighting with guys from Korea because that was the plan the UFC was having fights in Asia about like seven or eight events at the time, like around 2013, 2014. What a way, what a perfect way for me to go under the radar instead of a very saturated fighter market in the states. To come back home, train back home, get rooted back in the culture and with the island, and build my name in this, in the Asian region, you know if there was a guy that they needed a last-minute replacement, my name would be at the top of the list for the last-minute call to fight in the UFC and hey that's what happened."
Moreover, they both shared their thoughts on Camacho's upcoming bout against Matt Frevola on June 12, 2021.
Further, Roman Cruz asked some questions regarding mixed martial arts future possibilities in Guam and particularly in the Mariana Islands. He also included some more subjects in his above question by mentioning that what would be the larger picture of mixed martial arts excitement, interests, and marination in the Mariana Islands among the Marian island community?
Frank "The Crank" Camacho shared his thoughts on these questions as "Unfortunately, mixed martial arts as far as in Guam still need many sorts of revolutionary steps. The fighters, the practitioners, and the competitors are still too much behind. They are facing difficulties in training. It's becoming hard for them to train themselves as similar to training for a football game. I think this is not the way to go. We've to get ourselves higher, we've to push ourselves more and more and we've to train ourselves harder than a football training. We're in a different day and age. Now it's getting difficult to get to the status of a professional athlete even at the amateur level. I think our fighters and athletes in Guam need more self-motivation, they have to grow their athleticism more and more to translate themselves into mixed martial artists without any real avenue. I think it's quite difficult for a fighter to get fights in the countries like
Japan and Australia without any amateur fights and experience. And in the recent past, due to the Covid-19 pandemic, we have seen that many professional fights were paused and many UFC MMA events were dismantled. So this is another case for us. It's a sad one for me personally. Somehow, I've got a fight next month and still many more to come. But I know that I can contribute to my homeland when I'm done with my professional career. I mean I would love to develop these newcomers into exceptional and ultimate mixed martial artists when I get back home."
Moreover, Roman Cruz has discussed some insights into the future fighters of Guam and the Mariana Islands with Frank Camacho. They also highlighted a couple of mixed martial artists and jiu-jitsu competitors from Guam fighting pro fights abroad.
Roman Cruz and Frank Camacho also highlighted the most prominent mixed martial artists and their high-profile fights. They shared their thoughts on Filipino-American mixed martial artist Brandon "The Truth" Vera and the tournaments in Japan and China. While at the same time, Frank Camacho brings out the fight between the Croatian mixed martial artist Mirko Cro Cop and the French fighter Je?ro?me Le Banner. They stepped on each moment of that fight and went on laughing.
"As a fighter athlete, what is your goal?", Roman Cruz.
"Yeah, as a fighter athlete competitor my goal is….. sorry…sorry… I hate to say that I've never strived hard for a dream of holding that belt after becoming a champion. I've worked hard, but I've always got everything just with my self-awareness, self-reflection, and the understanding of what actually I want to accomplish. I know when I was growing up and started martial arts for the first time, I came across sherdog.com and downloaded all the highlight reels of Wanderlei Silva. Watching him, knocking the people down with the head kicks, all were just crazy highlights. The countdown was started right from there. And those promotional events featuring BJ Penn when he was at his peak were just phenomenal for me. The chants of Hawaii, the chants of Hilo, all were due to his masterclass. He made a name for himself by his sheer commitments. He made his nation proud of him. Right from there, I've set a goal, an aim for me. And that goal was to fight for the Marianas. Whether it's a fight for the title or an ordinary UFC bout, I've to go there and fight. I've just made my mind that whatever it demands, I've to come down in the countdown for my Marian nation. This was my ultimate UFC goal."
Furthermore, Roman Cruz asked some questions related to Camacho's training and personal fitness and Camacho sincerely shared all that stuff with details. While Frank Camacho also clarified various questions of Roman Cruz concerning his fighting skills, his intelligent moves in the fights, and his skill practicing sessions.
There were also a couple of freaky questions that Roman Cruz asked Frank Camacho, but he was unable to answer them stating that "These are for the next meeting."
Both the guys started laughing and called the meeting off on the "Roger, Out!" call.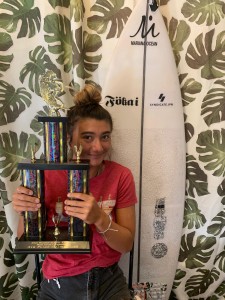 500 Years & 500 seconds w/ surfing protege Irie Fitzgerald.
Raised on Guam and daughter of Brian and Tatami Fitzgerald, Irie (17 years old) has been on a tear and making waves in the JR surf realm. She had recently placed 3rd overall under 18 women's WSA (Western Surf Association) Championships in California. We catch up with Irie in 500 seconds + some.
From: Guampedia
The ancient CHamorus who were skilled at canoe building and navigation were called agad'na. Early European accounts regularly marveled at these CHamoru vessels, William Dampier, saying in 1681 for instance that:
One cannot stop talking about their great velocity, craftsmanship and lightness, because in the whole universe I do not believe there is a thing equal to them in nimbleness and swiftness.
Another visitor, Woodes Rogers in 1711, said:
The Governor presented us with one of their flying prows, which I shall describe here because of the oddness of it. The Spaniards told me it would run twenty leagues per hour, which I think too large; but by what I saw they may run twenty miles or more in the time, for when they viewed our ships, they passed by us like a bird flying. These prows are about thirty foot long, not above two broad, and about three deep. They have but one mast which stands in the middle, with a mat sail, made in the form of a ship's paddle to steer her, so that when they go about, they don't turn the boat as we do to bring the wind on the other side, but only change the sail, so that the Jack and sheet of the sail are used alike. The boat's head and stern are the same, only they change them, as occasion requires, to sail either way. For they are so narrow that they could not bear any sail, were it not for booms that run out from the windward side, fastened to a large log shaped like a boat, and nearly half as long, which becomes contiguous to the boat. On these booms a stage is made above the water on a level with the side of the boat, upon which they carry goods or passengers.
They were called "flying proas" because of their speed, and possessed three technological innovations which made this label well deserved:
Their hull was asymmetrical to counter the drag of the outrigger float.
CHamorus used triangular sails to increase speed and allow for a closer sail to the wind.
The proas tacked by moving the sail from one end of the canoe to the other. This is called shunting and is done because the outrigger float must always be to windward.
So fast were these vessels that one voyage from Guam to Manila reportedly took only four days, which means they traveled more than twenty miles per hour.
These canoes were vital to the survival of CHamorus because they facilitated transport and trade among islands and allowed them to fish beyond the reef.
Ancient CHamorus had at least six types of canoes: sakman, leklek, duding, duduli, panga and galaide. The sakman was the largest and most impressive, regularly measuring more than 40 feet, some reportedly holding a 100 men, ideal for long voyages, and deep sea fishing. Leklek, duding, and duduli were smaller vessels for shorter voyages. The panga is a duduli without a sail. The galaide, also without a sail, is a small vessel. Both the panga and galaide were used within the reef.
Canoe construction and navigation were considered men's tasks, and most likely specialized to a select few. The learning of these skills were either passed down from father to son, or a part of a young man's education in the guma' uritao or men's house.
After a suitable tree was cut down, usually dokdok or breadfruit, a skilled carver would begin to shape the canoe using a higam or shell adze as well as fire. If the canoe was to be longer than eighteen feet, more than one tree trunk would be needed and one of the most difficult tasks was making sure that different sections of the hull would fit securely. These sections were lashed together and then sealed using plant fibers and tree sap.
In addition, pieces such as the palu or mast, the outrigger, and the umulin or rudder would have to be carved and attached. The hulls would be colored in white, black, red or orange by using red dirt, afok or lime, coconut oil and soot, which both beautified them and offered protection from bad weather. Women were responsible for the construction of the layak or sail. They would weave together small sections of akgak or pandanus mats, to form a huge triangle which would then be attached to the palu.
Ancient CHamorus, like other Micronesian islanders, used an impressive array of skills to navigate their magnificent vessels. Most important was the use of the rising and setting of stars to plot their course, but also vital were the abilities to discern differences in wave patterns, sea life, ocean color, and cloud formations.
By Michael Lujan Bevacqua, PhD
Guampedia.com March 2021 Newsletter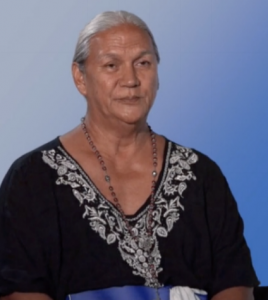 CHamoru oral histories are a
powerful tool in the interpretation
of our sainas (elders), finaloffan
(past) and hinanau (a journey).
For more than five decades,
I have emphasized using
Finu'håya (CHamoru language)
in understanding and learning
of the CHamoru finaloffan and
hinanau. There is no alternative
since our saina did not write their
past. In CHamoru, there is a very
powerful proverb, Ti Mamaigu'
Si Yu'us (God does not sleep!).
In learning and understanding
CHamoru history, I restated the
proverb as, Ti Man Mamaigu' I
Man Saina-hu (CHamoru elders
do not sleep!). This has been my
relationship with them since I can
remember.
In revisiting an event that
occurred 500 years ago, I could
literally hear finu'-ñiha (their
voices) in my writing and my
reflections with their emphatic
statements. Atan i ha'åni?
(Review the dates?). Atan håyi
I man tautau gi lagu? (Who
were the people who arrived
from the direction of the eastern
horizon?) Man håyi? (Who are
they?). Yanggin un atan maulik,
un sodda' i ineppi'! (When you
search intensely, you will have the
answer)! And I did!
Of the 270 crew member
expedition, there was one crew
member that is linked intimately to
what occurred 500 years ago. His
name was Enrique de Malacca,
a Malaysian, known to his people
as Awang Pawgilinan. He and I
are both distant CHe'lu (siblings)
of the Proto-Austronesian race.
Our saina' reached the shores of
thousands of islands in Oceania.
Of the same ancestry, I speak
CHamoru and Enrique spoke
several Malay dialects, all of which
are Proto-Austronesian languages.
When I reviewed various Malay
dictionaries, I was amazed by a
pivotal lexicon shared by CHamoru
and Malay. These lexicons
include the human anatomy, the
constellations, pronouns, and
numerical systems, to cite a few.
In any inatulaka (trade), numerical
systems are indispensable.
After realizing and knowing
our ancestral relationship,
other questions unfolded in my
search for enlightenment. One
question was, who among the
crew members who were able to
communicate with my saina 500
years ago? Enrique!
In my interpretation of the event
500 years ago, Enrique perhaps
said the following; "Magellan, the
CHamoru(s) speak a language I
understand!" Sure enough, after
the Expedition departed Las Islas
Marianas three days later, they
reached Las Islas Filipinas within
10 days, arriving March 16, 1521.
Thus leading them to the Spice
Islands.
Why was this account not
written or more documented?
Because Enrique was not an
integral part of the narrative of
the Expedition. The focus was on
Magellan and Elcano. Enrique
was not even a subtitle to the Las
Islas Marianas. The chroniclers,
including Antonio Pigafetta, were
focused on the deeds and merits
of the lead explorers, all who
were Europeans.
I have always questioned
why they only made a three day
layover in Las Islas Marianas,
based on CHamoru ocean
voyaging traditions. If indeed the
chroniclers were truly descriptive
of the expedition's plights, they
would have had no choice but
to remain in Las Islas Marianas
longer to recuperate. However,
they did not and departed after
three days.
As a CHamoru, I know our
saina would not risk the health
of their crew. Their crew comes
first before the objective of the
voyage. The only reason and
explanation I can think of is that
Enrique was instrumental in the
three day layover. He must have
convinced Magellan and Elcano
of the proximity and just days
within reach of the Spice Islands.
Who else on the expedition had
the knowledge?
There is another pivotal
storyline regarding Enrique.
Enrique was Magellan's esklåbu
(slave). As Magellan's esklåbu,
Enrique was likely a part of the
expedition to be interpreter once
the expedition reached the Spice
Islands.
Enrique is our link to the first
circumnavigation of the globe.
He may also be the first Malay to
circumnavigate the globe. As a
CHamoru, as a part of the Proto-
Austronesian people, my pride in
Enrique is endless. Enrique and
guåhu (I) are CHe'lu only divided
by spaces of time, ocean and
land. We are both Austronesian!
Finally and emphatically,
I also became an esklåbu
through Western expansionism
and colonialism. I became the
"governed!"
Gi mina'åsi', la sangri yåma yan
fanatahguiyan I ha'åni
(With grattitude, the blood calls
the winds of change).